Our Vision
EnvironOxide™ : A Recovered Resource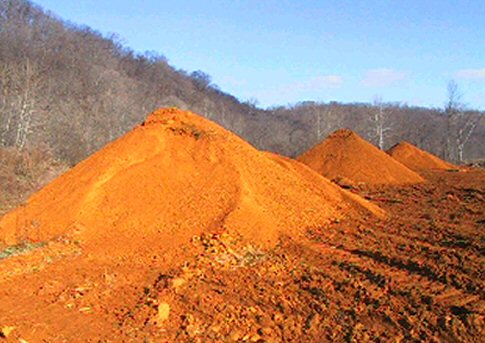 For decades, water pollution was considered an unavoidable consequence of coal mining. This belief has resulted in the degradion of thousands of streams, rivers and lakes and in most cases, the water pollution has continued long after the mines were closed and abandoned.
Iron Oxide Recovery, Inc. has developed a technique that removes the iron oxide from abandoned mine drainage via a waste-free process, resulting in clean water. This iron oxide is then recovered as valuable, high quality EnvironOxide™, which can be used in many different applications and has the added benefit of being the result of an environmental restoration effort. Click HERE for the EnvironOxide™ FAQ page.